For Immediate Release
MEDIA INQUIRIES:
Contact: Renee Young
Hadassah National Public Relations
ryoung@hadassah.org
212.303.8140
Hadassah Foundation Contact:
Rabbi Ellen Flax,
Director, The Hadassah Foundation
hadassahfoundation@hadassah.org
212.451.6245
Hadassah Foundation Announces New Board Leadership
Three Women From Business, Finance and Education Worlds Join Board
March 12, 2018 - NEW YORK — The Hadassah Foundation, which invests in social change to empower girls and women, has appointed three new board members -- Livia Asher, of Madison, WI; Renee Evans of Milton, GA; and Tracey Spiegelman of Coral Gables, FL, according to Julie Morris, Chair, the Hadassah Foundation. Since 1999, the Hadassah Foundation has awarded more than $8.1 million in grants to nearly 100 nonprofit organizations.
The Hadassah Foundation seeks to augment the work of Hadassah, the Women's Zionist Organization of America, Inc, (HWZOA) by investing in social change to support women and girls in Israel and the American Jewish community. The Foundation is a philanthropic pioneer in the fields of improving economic security for low-income Israeli women and developing leadership and self-esteem programs for adolescent Jewish girls and young women in the United States. In 2018, the Hadassah Foundation will distribute grants of $500,000 to non-profit organizations in the US and Israel serving women and girls.
Morris states, "These outstanding women are poised to make a strong contribution to our already energetic Board."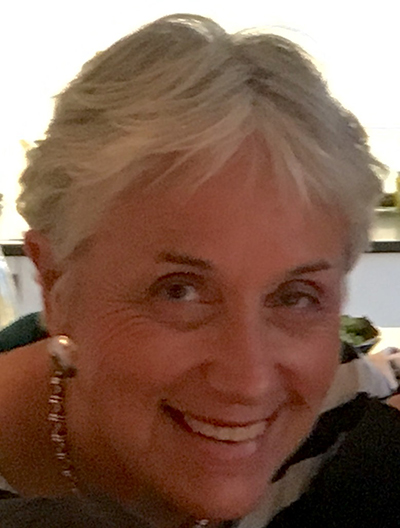 Livia Asher, from Madison, WI, is a financial services professional recently retired from a Wall Street career in which she was a stock analyst for First Boston and Merrill Lynch and a portfolio manager for a variety of mutual funds at several financial management firms, including Madison Investment Advisors; CUNA Mutual Group/Members Capital Advisors; Mitsubishi Trust NY; and Allianz of America. She currently or recently served in a variety of board leadership roles for many local and national organizations including: Hadassah Madison; Jewish Federation of Madison, where she received its Volunteer Service Award; Jewish Social Services; and her local synagogue, Beth Israel Center. She has a BA from Queens College and an MBA from Long Island University.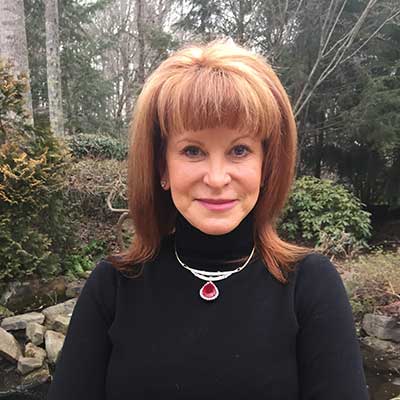 Renee Evans, of Milton, GA, has had a long career as an educator in a variety of settings, including at Florida State University, and in the Georgia, Florida, and Texas school systems. She has also worked as a quality control laboratory analysis specialist, as a family service counselor, as an author, and as a business owner. She is an active volunteer with the Jewish Federation of North America Israel and Overseas National Board, the Jewish Federation of Greater Atlanta, Lion of Judah, the Republican Party, Friends of the IDF, the JDC, the AJC, and is an Historic Royal Palaces Patron. She is a graduate of Florida State University.
Tracey Spiegelman, of Coral Gables, FL, works in the field of luxury residential real estate. She was a founding member and served as president of the Hadassah Chavurot Chapter in Miami and was a participant in the Young Leaders Mission in 1999. She also serves as a board member of the Greater Miami Jewish Federation (GMJF), chairs the Women's Amutot Initiative, and in 2013, was honored as the recipient of the Stanley C. Myers Presidents' Leadership Award by the GMJF. She serves on the Executive Board of Temple Beth Am as the Vice President of Religious Life. She is also involved with the Alexander Muss High School in Israel, Jewish Community Services, Shalom Bayit, Teach for America, United Way of Miami Women's Initiative and Tocqueville Society and the Honey Shine Mentoring Program. She is a graduate of Florida International University.
About Hadassah Foundation
The Hadassah Foundation, founded in 1998 by Hadassah, the Women's Zionist Organization American Jewish community. For more information, visit www.hadassahfoundation.org.
Hadassah, the Women's Zionist Organization of America, Inc. (HWZOA) is the largest Jewish women's organization in the United States. With 330,000 members, associates and supporters Hadassah brings Jewish women together to effect change and advocate on critical issues such as medical care and research and women's empowerment. Through the Hadassah Medical Organization's two hospitals, the world-renowned trauma center and the leading research facility in Jerusalem, Hadassah supports the delivery of exemplary patient care to over a million people every year. HMO serves without regard to race, religion or nationality and earned a Nobel Peace Prize nomination in 2005 for building "bridges to peace" through equality in medical treatment. For more information, visit my.hadassah.org.