Research in Service to Humanity
The medical research we do today can change the world tomorrow. Diseases that once decimated entire populations no longer exist. Will we be able to say that one day soon about cancer, heart disease, and diabetes?
Hadassah Medical Organization (HMO) is internationally recognized for decades of leadership in stem cell research, and for immunotherapies that marshal the body's own resources to fight disease. The stunning results of HMO clinical trials for potential treatments of ALS and other neurodegenerative diseases have riveted the worldwide medical community.
HMO physicians are researchers. HMO researchers are physicians. They work tirelessly to relieve suffering and minimize pain. Their sophisticated, visionary medical research is leading the way to a better quality of life for people around the globe.
Stem Cell Therapy
Twenty years ago, when stem cell therapy was highly regulated in the United States (as late as 2006) and other countries, it was well underway in HMO's labs. Stem cells have changed the medical equation. Human embryonic stem cells have the potential to turn into any kind of cell in the body—brain, heart, lung, retina, bone marrow—and infinitely multiply. Adult stem cells live all over our bodies; their function is to repair local damage. Using human embryonic stem cells, HMO scientists have halted the deterioration of the retina in laboratory models; using patients' own stem cells, they have inhibited the progression of ALS in human clinical trials. Treatments or cures for diseases like age-related macular degeneration, ALS, MS, Parkinson's, Alzheimer's, and diabetes could be a reality in the foreseeable future.
Explore the multitude of pioneering Stem Cell Research taking place at Hadassah Medical Organization:
Heart Disease
Heart Disease is the number one cause of death in the United States and worldwide. The disease can manifest as blockages in veins and arteries, disrupted heart rhythms, and more.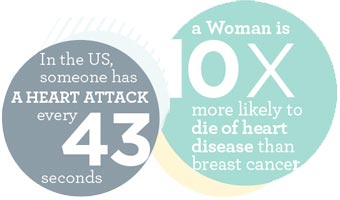 Breast Cancer
Breast Cancer is the most common cancer and the second leading cause of cancer deaths among women in the United States. The prevalence of this disease, particularly among those of Ashkenazi descent, underscores the continuing importance of Hadassah Medical Organization's (HMO) breast cancer research.
Multiple Sclerosis (MS)
Preventing Nerve Degeneration. A world-first study at HMO treating MS patients with adult stem cells injected into the spinal cord revealed that disease progression stopped and most patients improved.
Melanoma
HMO doctors created unique immunotherapy treatments for stage III and IV melanoma patients of individualized vaccines using their own tumor cells.

Amyotrophic Lateral Sclerosis (ALS)
Ninety percent of ALS study patients at HMO showed improved respiration or motor function after treatment with stem cells from their own bone marrow.
Age-Related Macular Degeneration
Hadassah researchers halted deterioration of the retina in animal models using human embryonic stem cells. Now, AMD patients are in a groundbreaking clinical trial.
LEARN MORE ABOUT AGE-RELATED MACULAR DEGENERATION RESEARCH ›
Diabetes / Non-Alcoholic Fatty Liver Disease
Hadassah researchers developed an oral insulin pill that could revolutionize diabetes treatment and is testing a drug to treat non-alcoholic fatty liver disease, which can lead to cirrhosis and liver cancer. FDA-approved clinical trials are now underway in over 20 medical centers in the US, Israel and Australia.
LEARN MORE ABOUT NON-ALCOHOLIC FATTY LIVER DISEASE RESEARCH ›
Gender Equity in Medical Research
Most diseases affect men and women, but because of scarcity of medical research on women, we are just beginning to learn how gender affects prevention, diagnosis, treatment, and outcomes. In both the United States and Israel, Hadassah is advocating for policy change and funding for medical research that benefits women and men equally.
Donation Questions
(800) 928-0685
Membership Questions
(800) 664-5646
Israel Travel
(800) 237-1517
Contact Us
40 Wall Street
New York, NY 10005